BOOST YOUR BUSINESS
Affordable website development, specialist Google AdWords campaigns, custom SEO framework, and specifically targeted Facebook marketing. All work is completed in house, and on time. Let us help your business.
Boost your digital footprint
YOUR DIGITAL FOOTPRINT

And why it's important
Planning.
Web Design / Content / Business Goals
The whole purpose of having an online presence is so that you can increase interest in your business. We will speak with you regarding a variety of topics, including your business goals, processes, strengths, and services on offer. From there we will also collect any existing information and images as well as plan the layout of your website, and what you want integrated into it; such as Facebook, Google AdWords, online forms, videos, and other forms of media.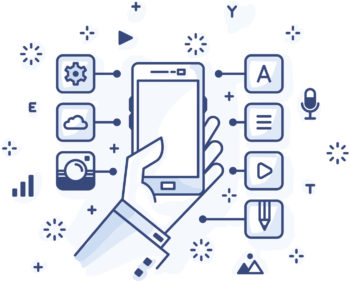 Executing.
SEO / Google AdWords / Facebook
With more than 15 years digital experience across various platforms, our strength is to help you establish an online presence for your business, then turn that presence into profit. Your website, the content you put in it, the images, the functionality, as well as the clear concise layout needs to make an impression on potential clients. The execution comes from funneling people to your website through either a Google AdWords campaign, a Facebook campaign, or even a radio campaign. Any campaign we set out of you will be specifically targeted to draw leads to your product.
Communication.
Emailing / Phone / Social
You need the best possible landing page to convince potential clients that you're not only trustworthy, but also up to the task. And here is where you don't want to confuse of over complicate things - no one ever complained that something was too easy to understand. We'll help put you in the best possible position to each website visitor into a lead. We will use forms, specific keywords, call outs, and list your contact details in a way that stands out. Because people have access to so many options online, it's of utmost importance to reply to your clients/leads ASAP. Keeping a high level of communication once they make contact will help you nail down the sale.
Maintenance.
Fresh Content & Ads / Fresh Ideas
Now that your website and ad campaigns are in place, it's time to relax. No, it's definitely not. Depending on what industry you're in, you won't need to update your site or change your campaign everyday, however being online is about staying fresh, relevant and interactive with users. We can guide you in terms of what kind of content you should be adding to your site, and the frequency. An example would be: if you're a carpenter, keep people up to date with your latest projects in a gallery on your site or on social media. Our low-cost maintenance packages are recommended for clients who want to maintain a strong online presence and continue to grow their business.


Web Design
Dynamic, responsive websites
We'll talk to you about what it is you're trying to achieve and from there we will build your website in a cost-effective, well-balanced way.

Copywriting

Sell your product with words

Clear, engaging written content is what often sells your product. We can edit any type of written material and perfect if for your business and website.

Photography
An image speaks a thousand words

Our professional photography service can help you capture products, locations, people, and special moments. We use the latest equipment to deliver high quality digital images.


Advertising
Custom-built ad campaigns

We have vast experience with Google AdWords, Facebook and other online social networks. We can build you a campaign that will deliver what you need.


Logo Design
Clean and clever logo designs

Less can often be more is when it comes to business logos. We can help you conceptualise and design your logo so that you can use it across all aspects of your business.

Videography
The ultimate product showreel

If an image speaks a thousand words, a well-produced video can speak a million. Ranging from 10-second clips to 1-hour press packages, our team can cover all bases.
We're not about taking thousands of dollars off clients for products and services they won't need. We will speak with you one-on-one and listen to what it is that you are trying to achieve. From there we can show you options to decide what will work best for your business.
We help Australian businesses establish an online presence, then follow it up by positioning you in front of the right audience. Our prices are better than the competition because we work fast and efficient, all while keeping the work in house.
The process is started by arranging a phone meeting. Around 30 minutes is needed to understand what you want to achieve. From there we will ask what images, text, and other information you can provide us with.
Speak with our team today for a free quote - we believe our packages offer exceptional value. The sooner your website is done the sooner you can start positioning your business in front of a large audience. Get started today!
CONTACT US:
Call:
0421 639 642
Email:
web@84media.com.au